J-485™
Designer Spacious Entertainer's Hot Tub
The J-485 gives people an open, barrier free seating arrangement.
Four primary hydromassage seats plus three more intermediate seats allow for maximum seating capacity.
Fantastic view of the dual LED lit WaterColor waterfalls but it gives you what is undoubtedly the best shiatsu massage of any hot tub on the market.
Specs
Spec

J-485

Seating Capacity
6-7 Adults
Dimensions

91 in x 91 in x 37.5 in – 43.5 in back

/

231 cm x 231 cm x 95 cm

– 110 cm back

Average Spa Volume
435 gallons / 1,647 liters
Dry Weight
916 lbs. / 415 kg
Total Filled Weight
5,336 lbs. / 2,421 kg
Pump 1
North America 1 speed, 2.5 continuous hp (5.1 brake hp*)
International 1 speed, 2.0 continuous hp (2.6 brake hp*)
Pump 2
North America 1 speed, 2.5 continuous hp (5.1 brake hp*)
International 1 speed, 2.0 continuous hp (2.6 brake hp*)
Circulation Pump
Yes
Water Purification
CLEARRAY®
Filtration
ProClarity™ Filtration System with Grill, Skimming Weir and ProCatch Bag
Filters
1 – ProClarity™ depth load filter (circ)
1 – ProClarity™ 40 sq ft. cartridge filter (circ)
1 – ProCatch® bag with ProClear® 60 sq ft cartridge filter (hydro)
Electrical North America
240V 60 Hz 30A/50A/60A
Electrical International
230 VAC 50 Hz 20A (2 breakers required)

Colors & Cabinetry

Cabinetry
 Smoked Ebony, Modern Hardwood, Brushed Grey
Shell Colors**

Platinum, Silver Pearl, Monaco, Midnight, Sahara, Porcelain

Jets

Total Jets
49
PowerPro® NX2
6
PowerPro® PX
2
PowerPro® FX
12
PowerPro® FX Large Rotational
1
PowerPro® IX
–
PowerPro® FX Small
8
PowerPro® FX Rotational
6
PowerPro® RX
8
PowerPro® MX2
3
Features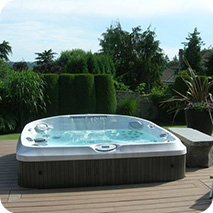 J-400™ Double Waterfall Design
The exclusive high-back Jacuzzi® silhouette, premium LED lighting throughout and backlit double waterfalls that cascade down your neck and back make J-400™ Hot Tubs a sight to behold.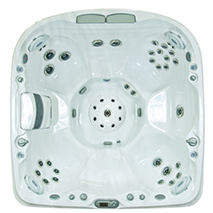 J-400™ Open Seating
The open seating design offers a wider variety of seating and massage, including nine distinct PowerPro® Jets. The RX Jets, our best jet yet, knead key muscles and nerves to relax the back. In addition, PowerPro® jets that rotate and swirl pamper, stimulate and penetrate your muscles from your neck to your feet in upright seats.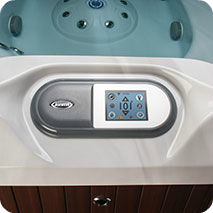 J-400™ ProTouch™ Control and ProLink™ app
The full-color ProTouch™ Control paired with the ProLink™ app helps you stay informed of the status of your hot tub, schedule maintenance reminders and adjust temperature and jet functions.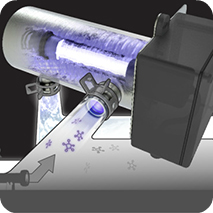 CLEARRAY® Plus 5-stage filtration
CLEARRAY® utilizes the same UV-C technology that beverage manufacturers, municipal waste water plants, hospitals and other health care environments use without producing or adding gas, chemicals, or other by-products to the water as a result. Learn More. And a 5-stage water filtration system achieves the cleanest water in the shortest amount of time by utilizing five-stages: ProClarity® Filter, ProClear® Filter, ProCatch™ Filter Bag, surface skimmer, and a pleated filter.